The Complete Accounting Solution With All Types Of Journal Entries
Leave no transaction unrecorded. Make quick journal entries, difference entries, reverse entries, contra entries, and more — all in a few simple clicks with ERPNext, the world's best accounting ERP.
Save Accountants Time
Make quick journal entries — it takes just 4 fields. You can also bulk upload journal entries using the Excel upload feature.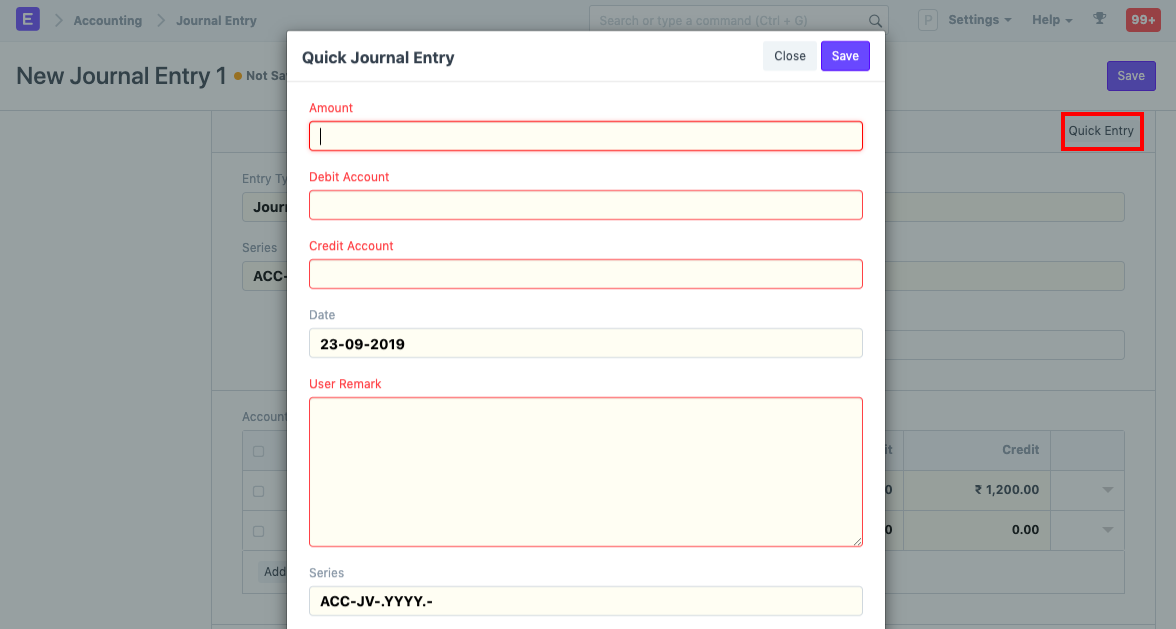 Use Journal Entries To Record More Transactions
Create contra entries, debit notes, credit notes, bank entries and intra-company transactions, or even write-off bad debts… ERPNext's journal entries are a powerful doctype.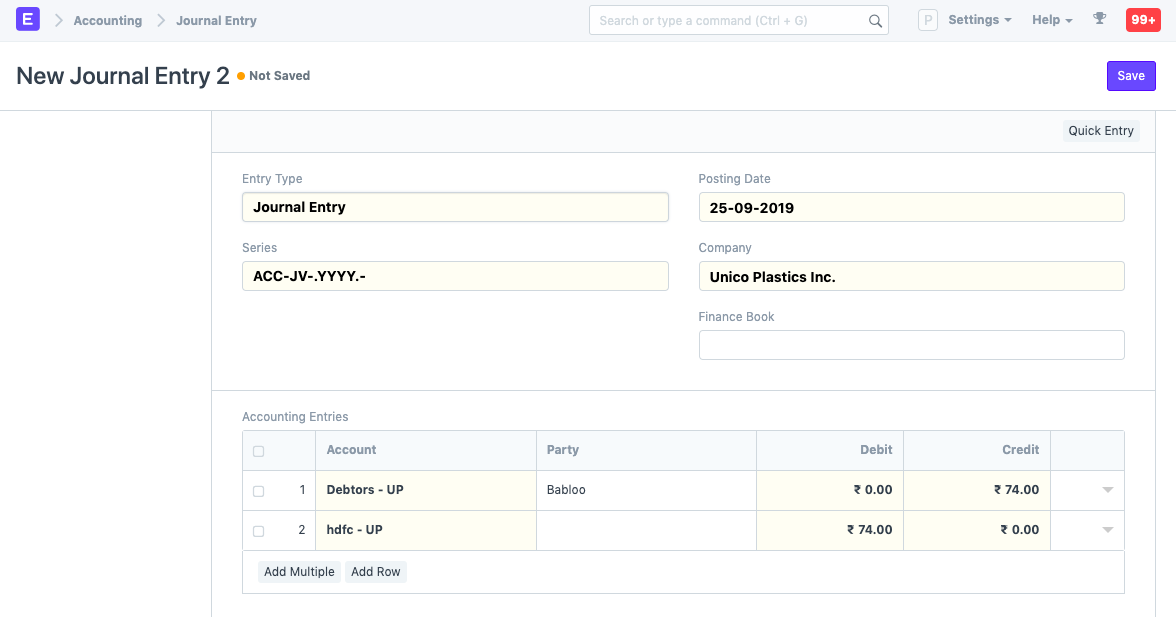 Track Everything Better
Add new cost centers or projects, or give reference names to sales/purchase orders, to track journal entries separately.
Reverse Journal Entry In One Click
No need to worry — ERPNext has a dedicated button to reverse any journal entry in just a moment.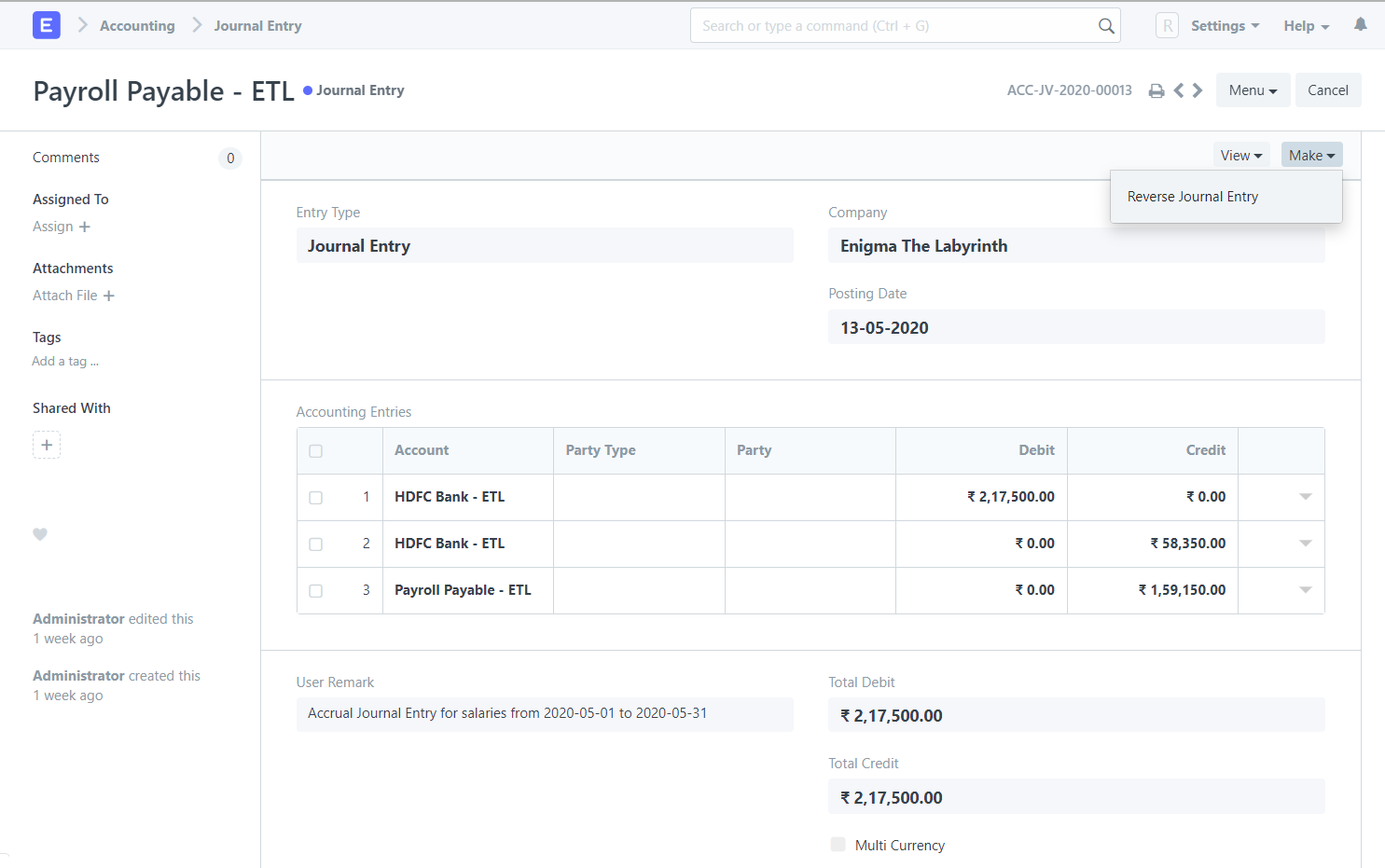 Create Difference Entries
Keep your accounting spotless by creating difference entries for any amounts that are not accounted for by existing accounts.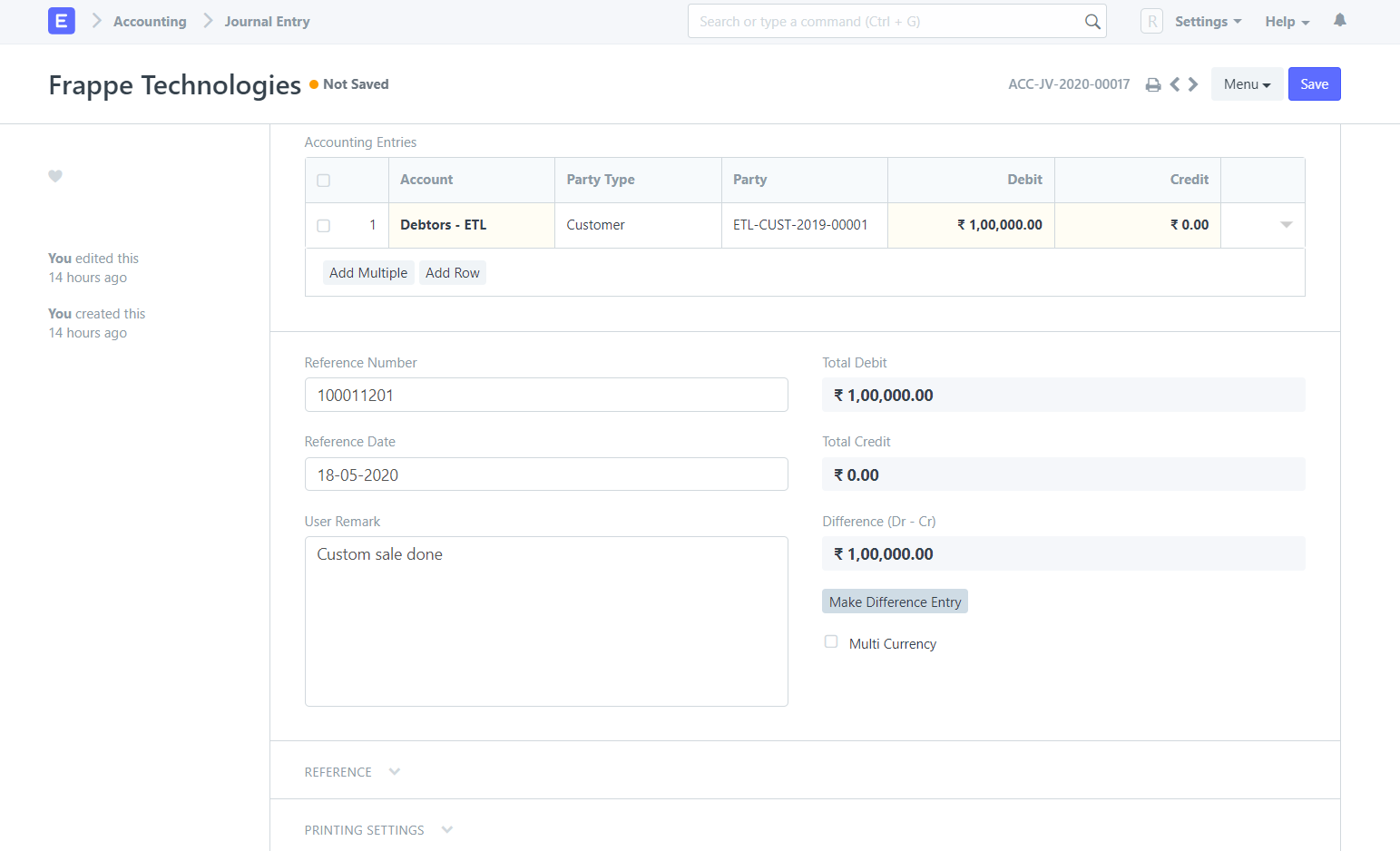 Multi-Currency Journal Entries
Dealing with international customers? Don't worry, ERPNext allows for multi-currency journal entries. We'll even convert everything to your base currency if you want.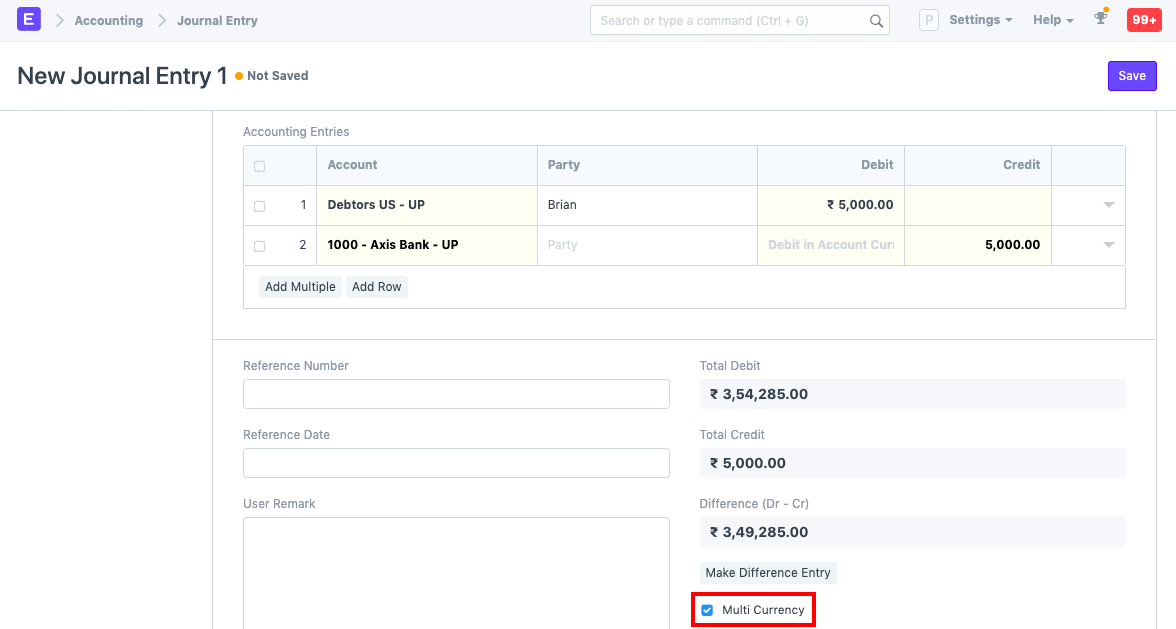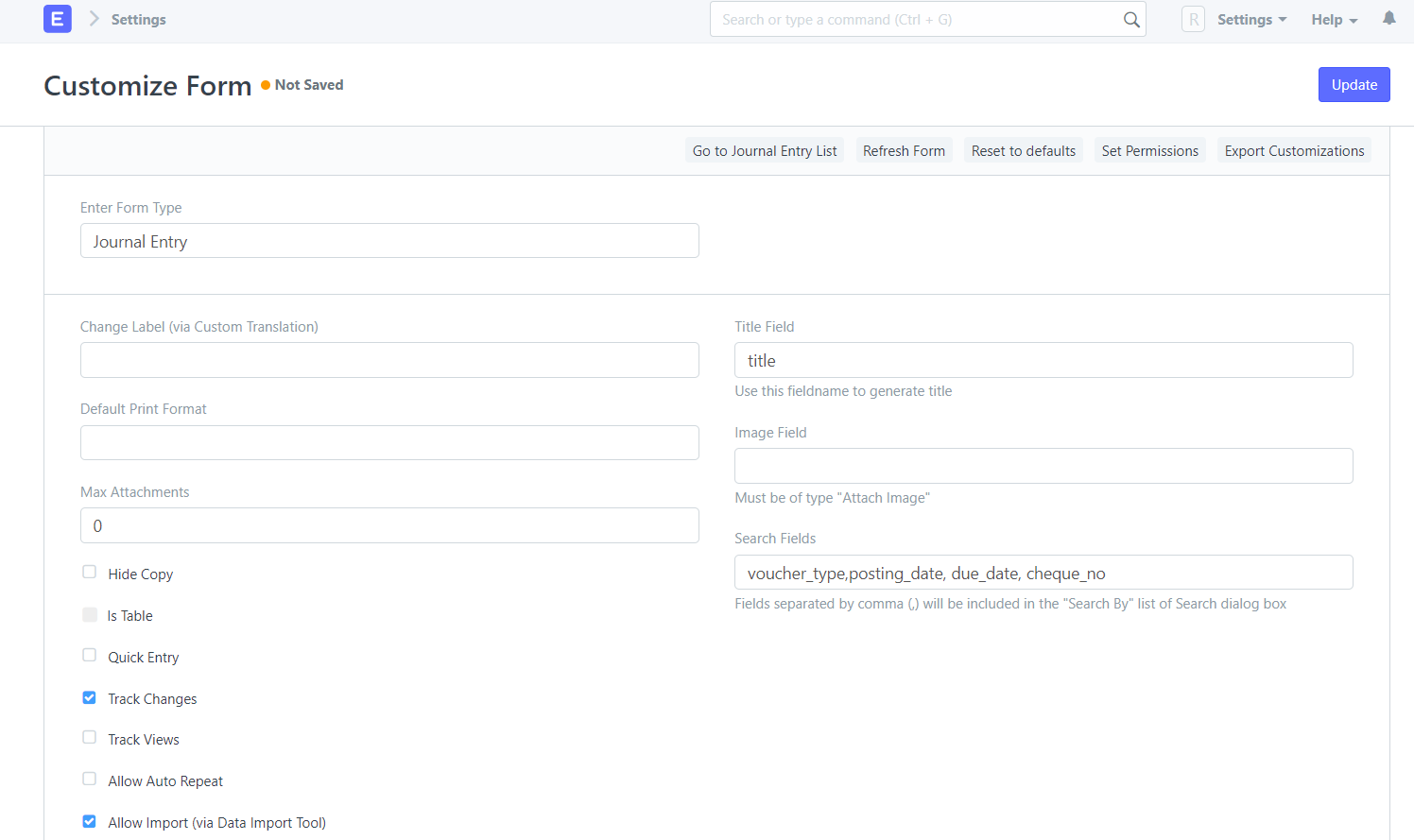 Customize Your Journal Entry
Want to capture more information? No worries, you can customize your forms without any experts or consultants. Add custom fields in your forms, customize form behavior, auto-fetch form values, hide fields for certain users, and create custom print formats — all without a single line of code.
ERPNext is the world's best ERP Solution
Awesome Software for Modern Businesses
Keep work flowing—on the go
The free ERPNext mobile app helps you keep your business moving from anywhere, so you can stay focused on what matters. Access accounts, update projects and quotations, and quickly take care of tasks all from your phone or tablet.
Integrate with your favourite Apps
ERPNext has a host of built-in integrations that help your business take-off faster