Simple Yet Powerful HRMS Software
Recruit and manage employees and attendance, track leaves and expenses, and handle onboarding, training, and appraisals efficiently with ERPNext. It's human resource management made easy.
Talent Acquisition
Recruit and acquire talent intelligently. Manage hiring with an built-in recruitment tool that lets you plan manpower requirements, publish job openings on your website, review and email applicants, and store documents. With linked data between staffing plans and job openings, we'll make sure you don't exceed your HR budget.
Employee Repository
Managing employee information can be complex and tricky, since it requires tracking external documents. ERPNext lets you upload and share multimedia files (such as images, videos, documents). You can choose to upload the files directly or use a web link.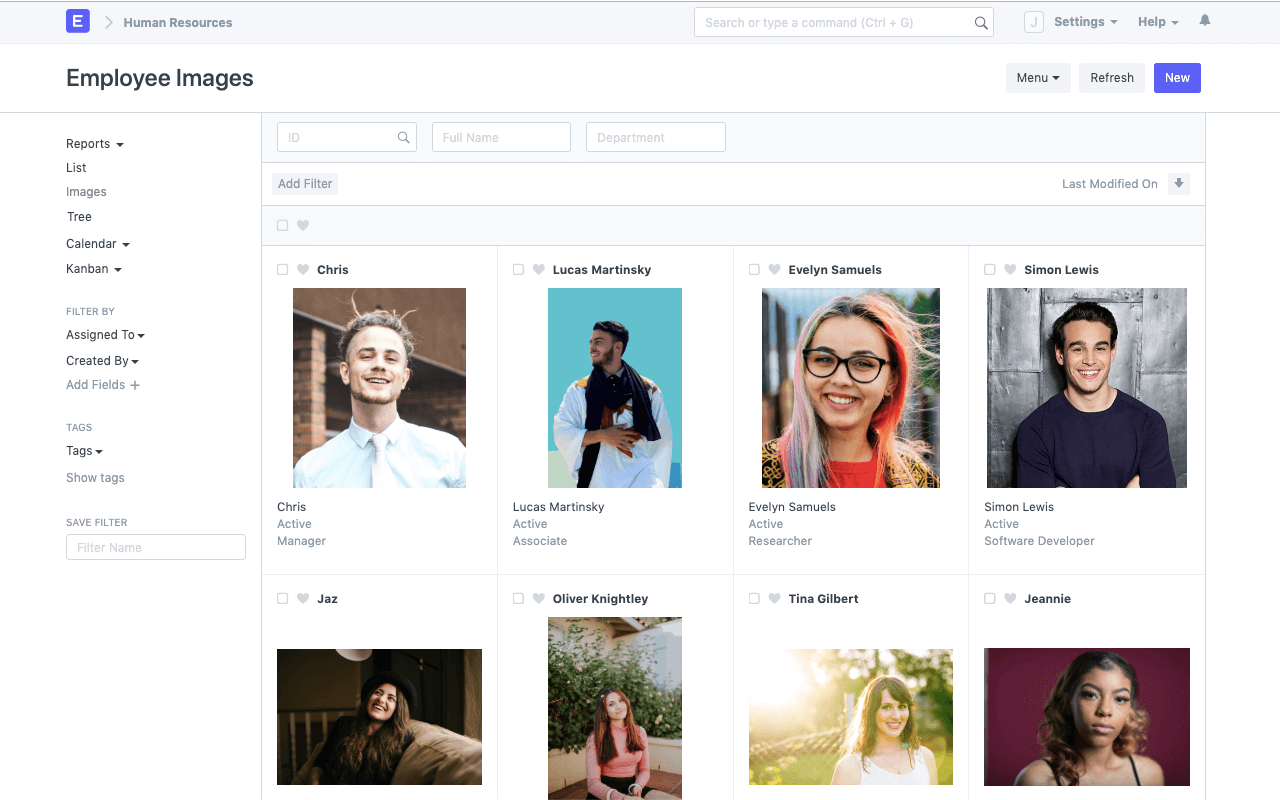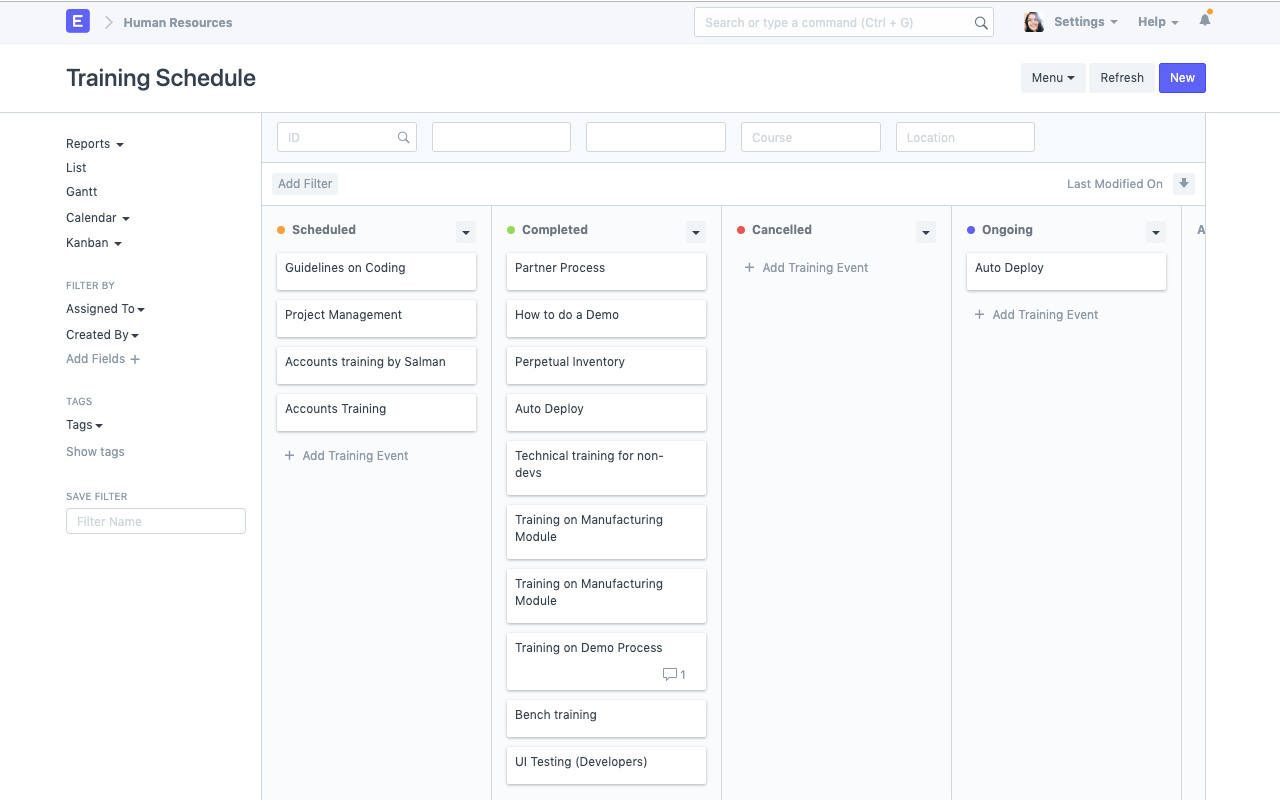 Employee Training
Keep upskilling your team with our Human Resource Training Program module. Schedule training events for your employees, which are automatically linked to employee calendars so everyone can view scheduled trainings and plan their to-do lists accordingly.
Key Performance Indicators
Track employee performance maverick-style and redefine team excellence on our Energy Points system. With a built-in appraisal module and dashboard of essential HR KPIs, you can keep an eye on employees' journeys and process salary hikes and bonus for top performers.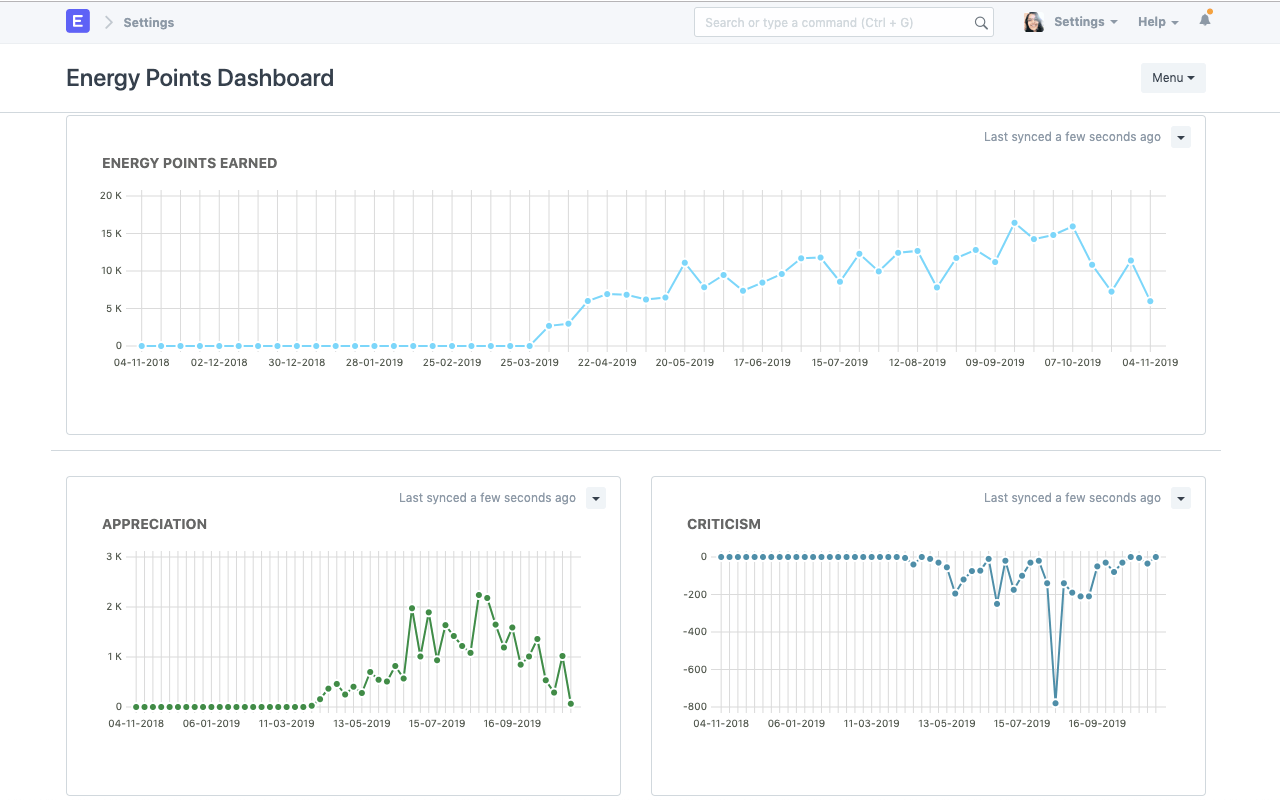 Automated Payroll
Leave behind the pain of generating individual salary slips and embrace effortless payroll processing. ERPNext has automatic payslip generation based on time sheets (with automatic validation), salary components, and salary structures.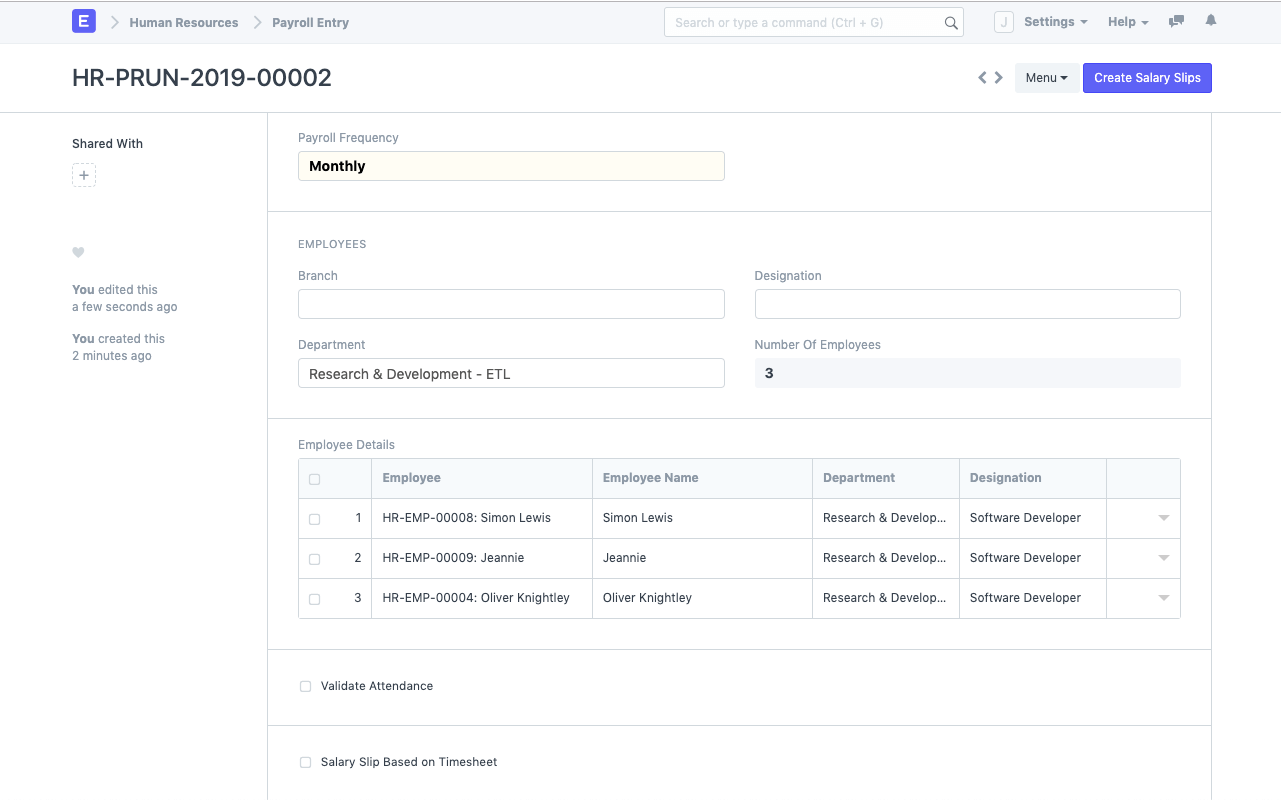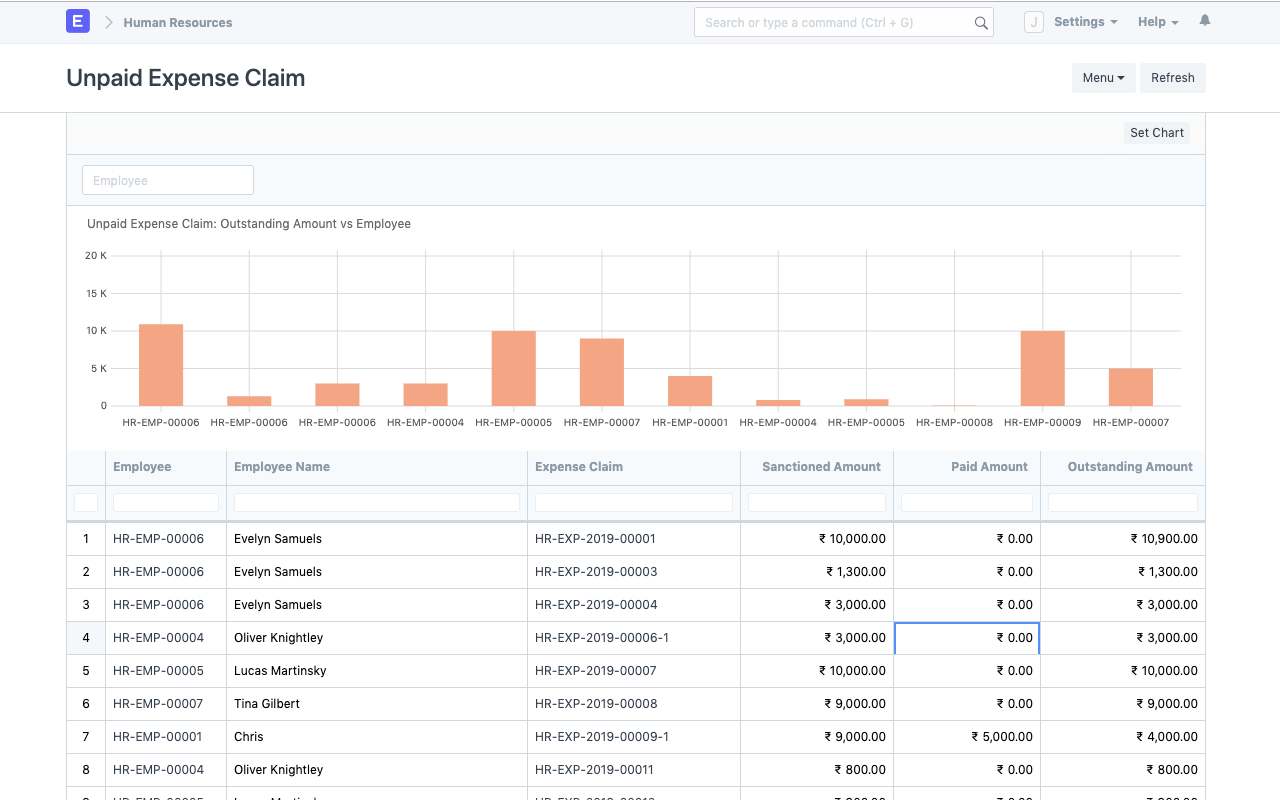 Expense Management
Manage expenses, travel requests, and employee advances efficiently with our HRMS & payroll software. ERPNext helps managers to see all employee expenses in one go. Easy approvals and out-of-the-box configurable workflows help save the manual effort of managing expense claims.
Automatic Attendance
Our HRMS tool flawlessly integrates attendance tracking with payroll and leave management. ERPNext includes multiple options for capturing real-time attendance, including biometric hardware integration.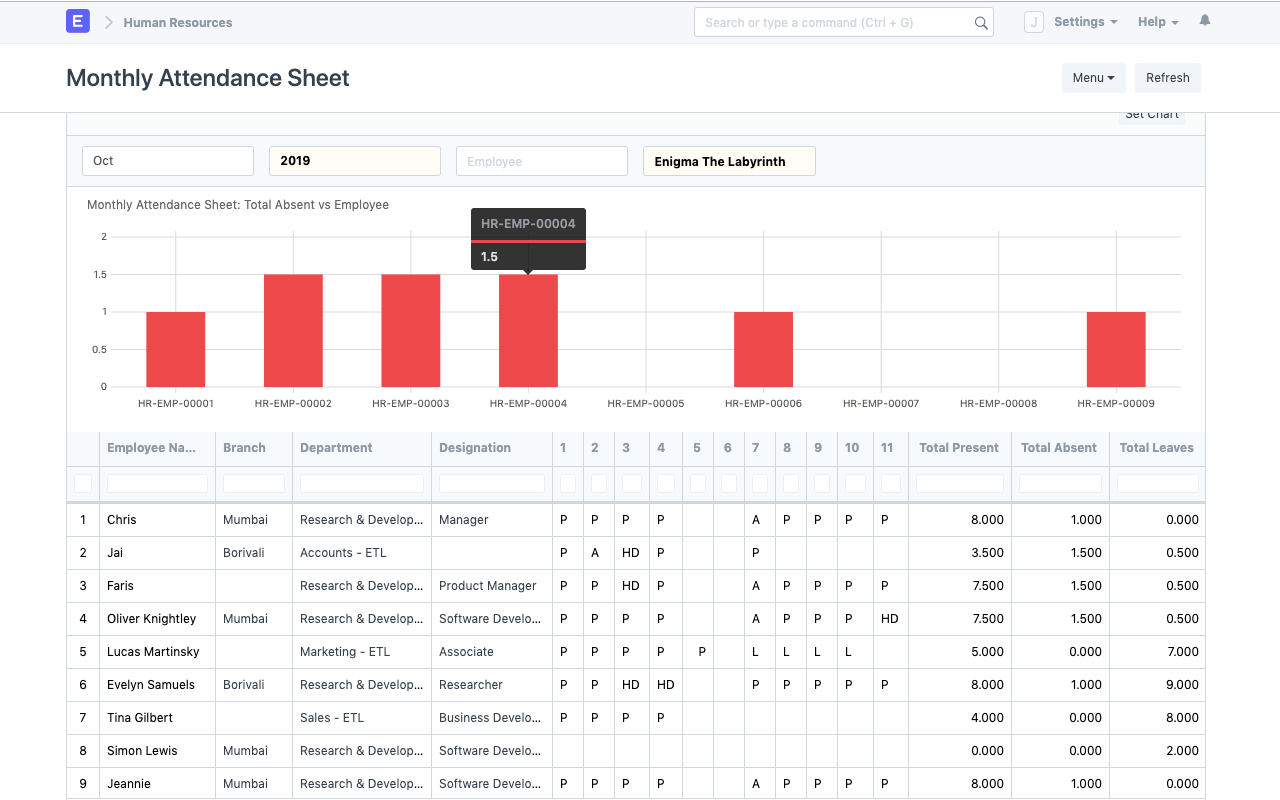 Employee Leave Management
Configure leave management options for each department or business unit. Everything will show up in the leave calendar and centralized leave summary ledgers, which give a transparent view of all employee leave information.
On-The-Fly Customizations
Create your own HRMS software. Map the data you care about by adding custom fields in your forms. Then customize form behavior by auto-fetching values, hide fields based on user roles, and create custom print formats — all without a single line of code.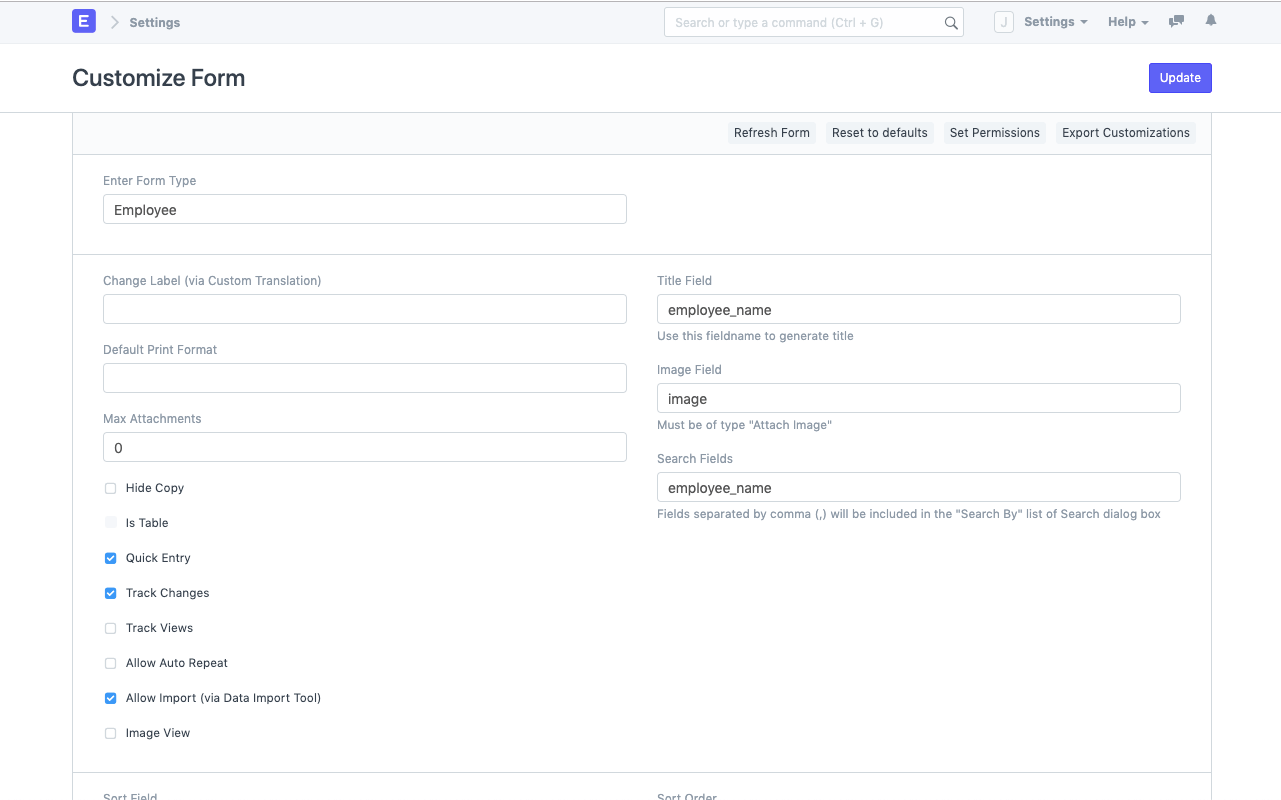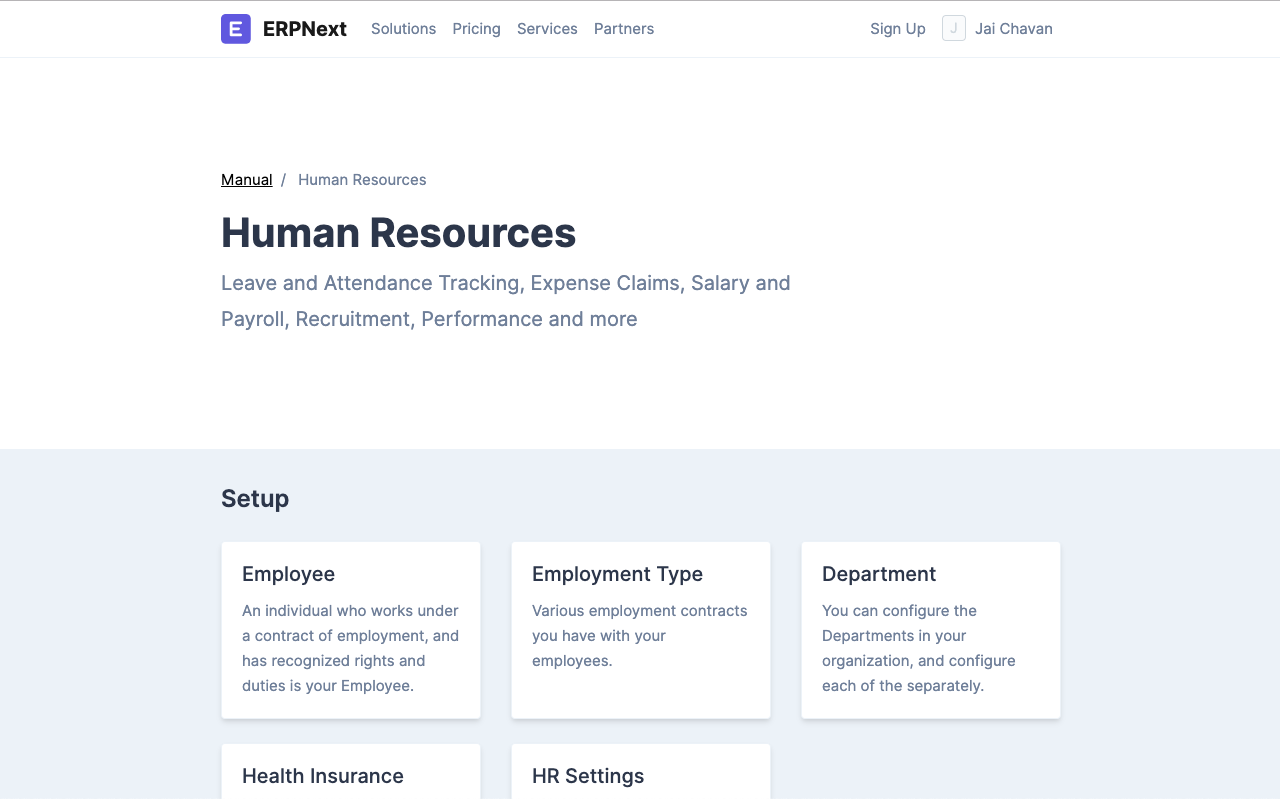 Self Onboarding & Implementation
All the tools you need to achieve excellence are part of the world's first smart, DIY ERP. Transform your organization with excellent documentation and video tutorials that facilitate a zero-touch, super-fast ERP implementation.
ERPNext is the world's best ERP Solution
Awesome Software for Modern Businesses
Keep work flowing—on the go
The free ERPNext mobile app helps you keep your business moving from anywhere, so you can stay focused on what matters. Access accounts, update projects and quotations, and quickly take care of tasks all from your phone or tablet.
Integrate with your favourite Apps
ERPNext has a host of built-in integrations that help your business take-off faster